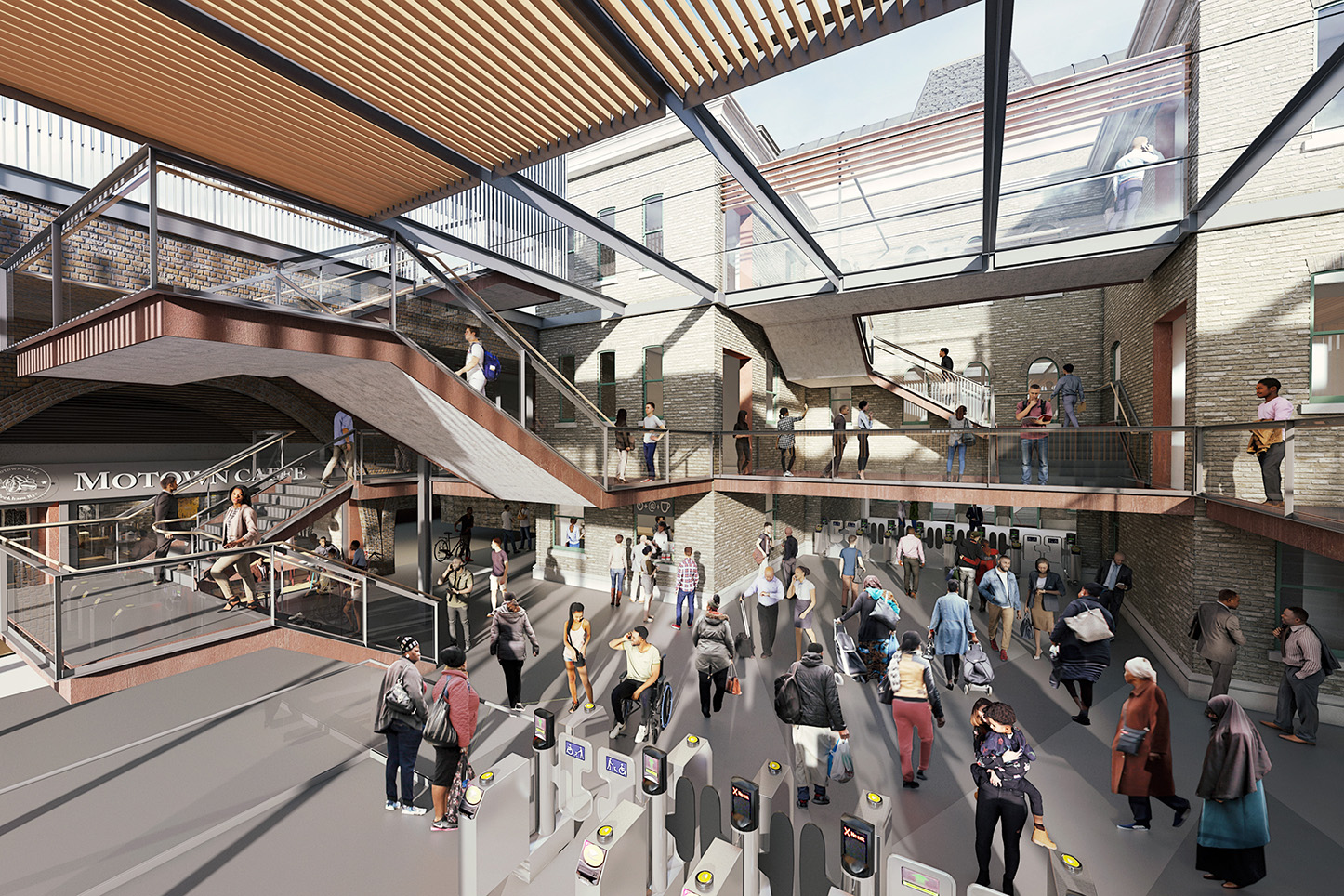 London Station Upgrade
Flashforward imagery has helped to gain approval for a major redevelopment of Peckham Rye mainline station and the surrounding area.
Designed by Landolt + Brown Architects, the proposals centre around the refurbishment of a grand existing station building C1865. The original building is currently hidden by a series of 1930's ad hoc additions which will be removed to reveal the original building facade in all it's glory.
A series of new Corten Steel walkways will thread through the space providing multi level connection and circulation, and reflecting the industrial vernacular of the area.
The scheme was 3d modelled from original scanned 1860's hand drawings and then checked using 21C lidar point cloud data. The original drawings proved to be amazingly accurate when compared to the 'as built' 3d scan.