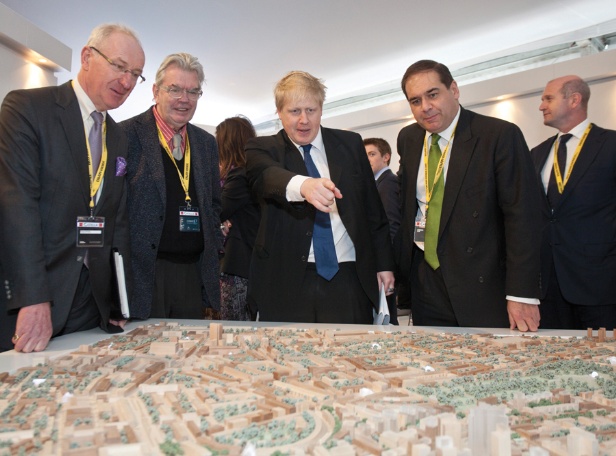 London mayor's architecture framework
Flashforward has been chosen along with 60 architecture and visualization practices  for a major new framework procured by the mayor of London to help overhaul design standards across the public sector.
With their considerable financial resources, land and property assets and in-house expertise, the GLA and TfL, working for the Mayor of London, are delivering public realm improvements, urban regeneration projects and sustainable development, promoting best practice and seeking the very highest standards of design.
The Framework will support delivery of the Mayor's vision, to secure London's position as the best big city in the world, by helping to ensure excellence in urban design and architecture, the creation of beautiful, vibrant and well-designed public spaces, high-quality housing and excellent developments.
The panel will represent the best of experienced and up-and-coming talent that have recognised and proven achievements in relevant fields and that are able to work collaboratively with complex stakeholder groups, poised to make a real difference to the future of London. It will support delivery of the Mayor's regeneration programmes as well as other public sector full and part-funded projects and initiatives.
The Framework categories include; architecture, urban strategy, master planning, landscape and public realm, design advice, transport infrastructure design, environmental sustainability, town centre regeneration, community engagement and business support related to regeneration.

The selection process consisted of a 2 stage OJEU tender with a final design competition for proposals to regenerate the River Thames as a major transport artery for the 21st Century. We came up with the idea of extending TFL's existing River Bus service to include a number of 'hubs' at existing pier sites along the river which would act as boarding points and vibrant exhibition and leisure spaces.
SEE THE FULL SUBMISSION HERE                  Flashfoward_Lot14